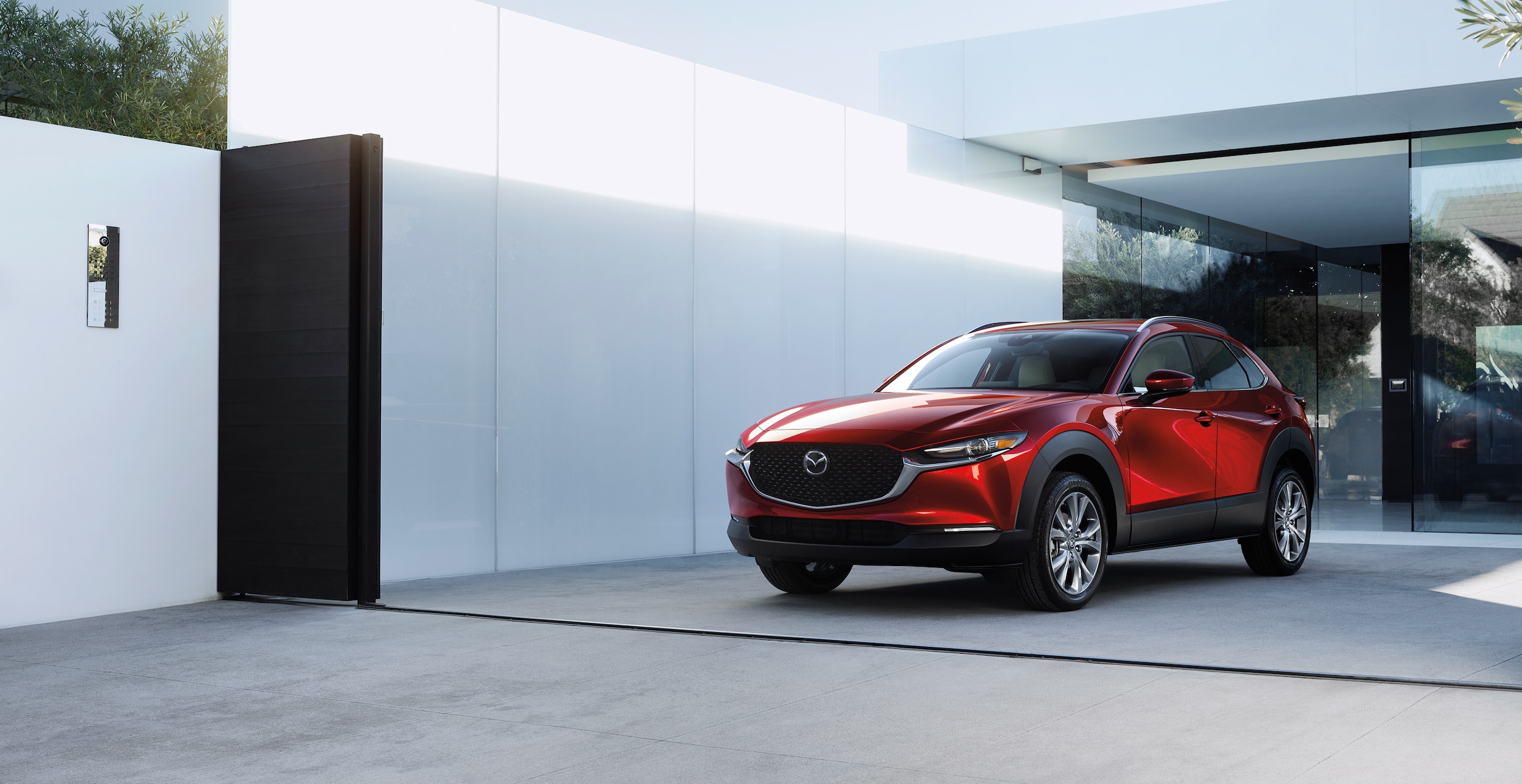 ?
With Mazda Connected Services, 2020 Mazda CX-30 and 2020 Mazda3 drivers have access to a suite of accessibility features, acting as a personal assistant for your Mazda vehicle. From remote start-up to WiFi capabilities, Mazda Connected Services offer enhanced convenience and easy accessibility. For more information on what Mazda Connected Services offer, visit our website or explore some of the key features below! Our team at Santa Maria Mazda is proud to offer a wide range of 2020 Mazda CX-30 and Mazda3 models, and we are always here to answer any questions you have about Mazda Connected Services!
What to Expect with Mazda Connected Services
Mazda Connected Services allow you to access remote engine start capability, making it easy for you to start your vehicle and prepare your engine before leaving your house in Grover Beach. Through the MyMazda app, you can also access vehicle finder technology, which helps you locate your Mazda if you forgot where you parked.
MyMazda also provides updates on your vehicle's health. The app will notify you when there is a potential issue, whether it is your model's oil level, fuel, or tire pressure. This will help keep you on top of your vehicle's status and stay ahead of the game when it comes to auto service. Mazda Connected Services also allow you to check fuel, odometer, and tire pressure before you head out on a trip or daily commute through your mobile device.
At Santa Maria Mazda, we are proud to serve drivers from San Luis Obispo to Lompoc with the widest availability of new Mazda vehicles in the area. Our team is looking forward to working with you and showing off the capabilities of Mazda Connected Services. Make the short trip from Arroyo Grande or Nipomo today for a first-hand look at our new model selection!